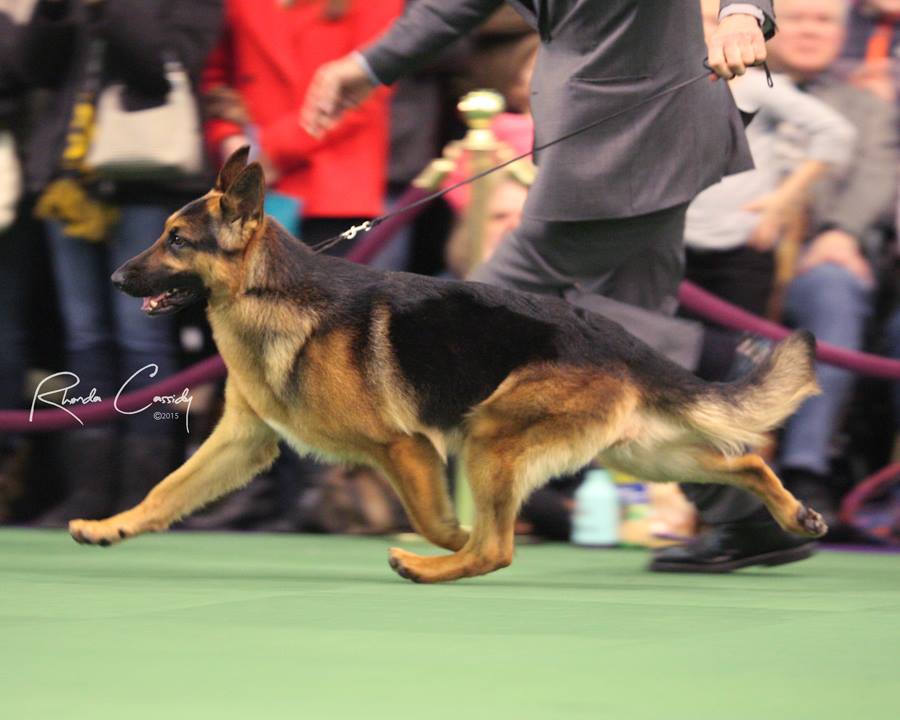 The #1 show dog in America
is "Lockenhaus' Rumor Has It V" which is
pictured above
, and below, walking on its metatarsus, with its hock almost touching the ground.
This dog won "herding" even though it cannot herd, and cannot even walk as a dog should.
A German shepherd should not walk on its metatarsals, and they did not used to.
Below is the gait of a wolf.
What have breeders done to wreck the German Shepherd?

Quite a lot.
And what would it look like if we did the same thing to a horse?
A lot like this: